When you choose bath and body products from Gilchrist & Soames, you can rest assured you are purchasing products a company who is deeply committed to protecting our global environment.
From environmentally friendly formulations, to highly-recyclable packaging, to "green" manufacturing processes, to partnering with environmentally conscious companies who comply with stringent government regulations and conduct environmentally-friendly business practices, Gilchrist & Soames is committed to reducing our environmental footprint while maintaining the highest levels of excellence.
"Responsible Luxury" isn't just a catchphrase, it's our living, breathing mission to create environmentally friendly products that we can all feel good about.
In 2008, as part of our sustainability strategy, we undertook three key research initiatives:
Carbon emissions. We worked with ICF International on our initial endeavour to estimate our total carbon footprint and develop a strategy to reduce our total Greenhouse Gas emissions. Our goal is to become carbon neutral through operational initiatives and the purchase of verified carbon offset credits that support meaningful emission reduction projects globally.
Formulations. In conjunction with Purdue University, we evaluated the impact of our ingredients on soil and water to ensure our high-quality products have the lowest possible environmental impact.
Plastics Recycling. We commissioned a plastics recycling expert to help us, and our clients, better understand recycling opportunities and challenges, particularly in the hospitality industry.
We vow to talk the talk and walk gently.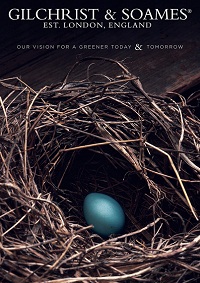 Click here to read a complete account of Our Vision for a Greener Today & Tomorrow.
Click here for our environmental philosophy